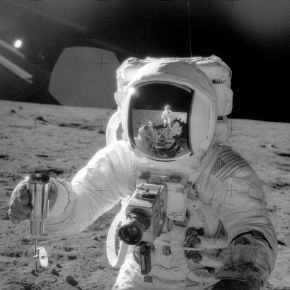 Charles Reid
5 changed files with 23 additions and 540 deletions
@ -1,67 +0,0 @@

print

"

Loading pandas...

"

from

pandas

import

*

print

"

Done loading pandas.

"

import

matplotlib

.

pylab

as

plt

import

numpy

as

np

from

scipy

import

stats

def

load_data

(

)

:

df

=

read_csv

(

'

data/oak_team_batting.csv

'

,

index_col

=

'

Rk

'

)

# Data Cleanup:

# -----------------------

# Let's exclude some years:

# - 2014 (incomplete season)

# - 1994 (the baseball strike)

df

=

df

[

df

[

'

Year

'

]

!=

1994

]

df

=

df

[

df

[

'

Year

'

]

!=

2014

]

# Add in data about singles

df

[

'

1B

'

]

=

df

[

'

H

'

]

-

df

[

'

2B

'

]

-

df

[

'

3B

'

]

-

df

[

'

HR

'

]

df

[

'

ABpG

'

]

=

df

[

'

AB

'

]

/

df

[

'

G

'

]

df

[

'

BBpG

'

]

=

df

[

'

BB

'

]

/

df

[

'

G

'

]

df

[

'

1BpG

'

]

=

df

[

'

1B

'

]

/

df

[

'

G

'

]

df

[

'

2BpG

'

]

=

df

[

'

2B

'

]

/

df

[

'

G

'

]

df

[

'

3BpG

'

]

=

df

[

'

3B

'

]

/

df

[

'

G

'

]

df

[

'

HRpG

'

]

=

df

[

'

HR

'

]

/

df

[

'

G

'

]

df

[

'

Avg

'

]

=

(

df

[

'

H

'

]

/

df

[

'

AB

'

]

)

return

df

df

=

load_data

(

)

# Time series of data

# --------------------------------

fig

=

plt

.

figure

(

)

ax1

=

fig

.

add_subplot

(

121

)

ax2

=

fig

.

add_subplot

(

122

)

ax1

.

plot

(

df

[

'

Year

'

]

,

df

[

'

W

'

]

/

df

[

'

G

'

]

,

'

-k

'

,

label

=

'

WinAvg

'

)

ax1

.

plot

(

df

[

'

Year

'

]

,

df

[

'

Avg

'

]

,

'

-g

'

,

label

=

'

BatAvg

'

)

ax2

.

plot

(

df

[

'

Year

'

]

,

df

[

'

BBpG

'

]

,

'

-b

'

,

label

=

'

BBpG

'

)

ax2

.

plot

(

df

[

'

Year

'

]

,

df

[

'

1BpG

'

]

,

'

-r

'

,

label

=

'

1BpG

'

)

ax2

.

plot

(

df

[

'

Year

'

]

,

df

[

'

2BpG

'

]

,

'

-g

'

,

label

=

'

2BpG

'

)

ax2

.

plot

(

df

[

'

Year

'

]

,

df

[

'

3BpG

'

]

,

'

-c

'

,

label

=

'

3BpG

'

)

ax2

.

plot

(

df

[

'

Year

'

]

,

df

[

'

HRpG

'

]

,

'

-k

'

,

label

=

'

HRpG

'

)

plt

.

show

(

)
@ -1,191 +0,0 @@

print

"

Loading pandas...

"

from

pandas

import

*

print

"

Done loading pandas.

"

import

matplotlib

.

pylab

as

plt

import

numpy

as

np

from

scipy

import

stats

import

Regression

as

lrg

df

=

read_csv

(

'

data/athletics_team_batting.csv

'

,

index_col

=

'

Rk

'

)

# Data Cleanup:

# -----------------------

# Let's begin by exclude some years:

# - 2014 (for obvious reasons)

# - 1994 (the baseball strike)

df

=

df

[

df

[

'

Year

'

]

!=

1994

]

df

=

df

[

df

[

'

Year

'

]

!=

2014

]

# AB

# -----------------------

# We're going to start with something simple:

# a kernel density function for number of at bats per season

ab

=

df

[

'

AB

'

]

kernel_scott

=

stats

.

gaussian_kde

(

ab

,

'

scott

'

)

xx

=

np

.

linspace

(

4000

,

6000

,

500

)

fig

=

plt

.

figure

(

)

ax

=

fig

.

add_subplot

(

111

)

ax

.

plot

(

xx

,

kernel_scott

(

xx

)

,

'

b-

'

)

ax

.

set_xlabel

(

"

At Bats Per Season

"

)

ax

.

set_ylabel

(

r

"

$P(N_

{AB}

)$

"

)

ax

.

set_title

(

"

Athletics At-Bats,

"

+

str

(

min

(

df

[

'

Year

'

]

)

)

+

"

-

"

+

str

(

max

(

df

[

'

Year

'

]

)

)

)

fig

.

savefig

(

'

kde_AB.png

'

)

print

"

Scott

'

s Factor bandwidth =

"

,

kernel_scott

.

scotts_factor

(

)

print

"

Silverman

'

s Factor bandwidth =

"

,

kernel_scott

.

silverman_factor

(

)

plt

.

show

(

)

# That's interesting, but let's compare at bats over the entire history of the Athletics club

# to at bats after 1968 (the year the Athletics moved to Oakland)

ab_post1968

=

df

[

'

AB

'

]

[

df

[

'

Year

'

]

>

=

1968

]

kernel_scott_1968

=

stats

.

gaussian_kde

(

ab_post1968

,

'

scott

'

)

fig

=

plt

.

figure

(

)

ax

=

fig

.

add_subplot

(

111

)

ax

.

plot

(

xx

,

kernel_scott

(

xx

)

,

'

b-

'

,

label

=

'

All Years

'

)

ax

.

plot

(

xx

,

kernel_scott_1968

(

xx

)

,

'

r-

'

,

label

=

'

After 68

'

)

ax

.

legend

(

loc

=

'

best

'

)

ax

.

set_xlabel

(

"

At Bats Per Season

"

)

ax

.

set_ylabel

(

r

"

$P(N_

{AB}

)$

"

)

ax

.

set_title

(

"

Athletics At-Bats,

"

+

str

(

min

(

df

[

'

Year

'

]

)

)

+

"

-

"

+

str

(

max

(

df

[

'

Year

'

]

)

)

+

"

vs Oakland (post-1968)

"

)

fig

.

savefig

(

'

kde_AB_1968.png

'

)

plt

.

show

(

)

# And finally, let's see where the last decade stacks up...

ab_decade

=

df

[

'

AB

'

]

[

df

[

'

Year

'

]

>

=

2003

]

kernel_scott_decade

=

stats

.

gaussian_kde

(

ab_decade

,

'

scott

'

)

fig

=

plt

.

figure

(

)

ax

=

fig

.

add_subplot

(

111

)

ax

.

plot

(

xx

,

kernel_scott

(

xx

)

,

'

b-

'

,

label

=

'

All Years

'

)

ax

.

plot

(

xx

,

kernel_scott_1968

(

xx

)

,

'

r-

'

,

label

=

'

After 68

'

)

ax

.

plot

(

xx

,

kernel_scott_decade

(

xx

)

,

'

g-

'

,

label

=

'

Last Decade

'

)

ax

.

legend

(

loc

=

'

best

'

)

ax

.

set_xlabel

(

"

At Bats Per Season

"

)

ax

.

set_ylabel

(

r

"

$P(N_

{AB}

)$

"

)

ax

.

set_title

(

"

Athletics At-Bats (All Years, Post-1968, and Past Decade)

"

)

fig

.

savefig

(

'

kde_AB_decade.png

'

)

plt

.

show

(

)

# To de-convolute the effects of years,

# let's re-do some of the KDEs over discrete time periods.

ab_pre1933

=

df

[

'

AB

'

]

[

df

[

'

Year

'

]

<

1933

]

ab_1933_1954

=

df

[

'

AB

'

]

[

(

df

[

'

Year

'

]

>

=

1933

)

&

(

df

[

'

Year

'

]

<

1955

)

]

ab_1955_1967

=

df

[

'

AB

'

]

[

(

df

[

'

Year

'

]

>

=

1955

)

&

(

df

[

'

Year

'

]

<

1968

)

]

ab_1968_2002

=

df

[

'

AB

'

]

[

(

df

[

'

Year

'

]

>

=

1968

)

&

(

df

[

'

Year

'

]

<

2003

)

]

ab_2003_2013

=

df

[

'

AB

'

]

[

df

[

'

Year

'

]

>

=

2003

]

kernel_pre1933

=

stats

.

gaussian_kde

(

ab_pre1933

)

kernel_1933_1954

=

stats

.

gaussian_kde

(

ab_1933_1954

)

kernel_1955_1967

=

stats

.

gaussian_kde

(

ab_1955_1967

)

kernel_1968_2002

=

stats

.

gaussian_kde

(

ab_1968_2002

)

kernel_2003_2013

=

stats

.

gaussian_kde

(

ab_2003_2013

)

fig

=

plt

.

figure

(

)

ax

=

fig

.

add_subplot

(

111

)

ax

.

plot

(

xx

,

kernel_pre1933

(

xx

)

,

'

b-

'

,

label

=

'

Pre 1933

'

)

ax

.

plot

(

xx

,

kernel_1933_1954

(

xx

)

,

'

r-

'

,

label

=

'

33-54

'

)

ax

.

plot

(

xx

,

kernel_1955_1967

(

xx

)

,

'

g-

'

,

label

=

'

55-67

'

)

ax

.

plot

(

xx

,

kernel_1968_2002

(

xx

)

,

'

c-

'

,

label

=

'

68-02

'

)

ax

.

plot

(

xx

,

kernel_2003_2013

(

xx

)

,

'

k-

'

,

label

=

'

03-Present

'

)

ax

.

legend

(

loc

=

'

best

'

)

ax

.

set_xlabel

(

"

At Bats Per Season

"

)

ax

.

set_ylabel

(

r

"

$P(N_

{AB}

)$

"

)

ax

.

set_title

(

"

Athletics At-Bats, Split Over Eras

"

)

fig

.

savefig

(

'

kde_AB_split.png

'

)

plt

.

show

(

)

######################

# Batting average

## What kind of batting averages did the Athletics have?

#print df['BA'].values

## Make a histogram of that

#plt.hist(df['BA'].values)

######################

# Do some eyeball norm correlation plots

## What variables correlate well with number of at bats?

#plt.plot(df['BA'].values,df['AB'].values,'ko') # none

#plt.plot(df['R/G'].values,df['AB'].values,'ko') # weak

#plt.plot(df['H'].values,df['AB'].values,'ko') # strong

#plt.plot(df['BatAge'].values,df['AB'].values,'ko') # none

## Does number of at bats translate into more runs? more wins?

#plt.plot(df['AB'].values,df['R/G'].values,'ko') # weak

#plt.plot(df['AB'].values,df['W'].values,'ko') # weak

#######################

# More Quantitative

# linear regression

xx

=

df

[

'

AB

'

]

.

values

yy

=

df

[

'

R/G

'

]

.

values

rg

=

lrg

.

OneDLinearRegression

(

xx

,

yy

)

#plt.figure()

#plt.plot(xx,yy,'ko')

#plt.plot(xx,rg.f(xx))

# KDE

# http://docs.scipy.org/doc/scipy/reference/generated/scipy.stats.gaussian_kde.html

xx

=

df

[

'

BA

'

]

.

values

yy

=

df

[

'

R/G

'

]

.

values

xmin

=

xx

.

min

(

)

xmax

=

xx

.

max

(

)

ymin

=

yy

.

min

(

)

ymax

=

yy

.

max

(

)

X

,

Y

=

np

.

mgrid

[

xmin

:

xmax

:

100

j

,

ymin

:

ymax

:

100

j

]

positions

=

np

.

vstack

(

[

X

.

ravel

(

)

,

Y

.

ravel

(

)

]

)

values

=

np

.

vstack

(

[

xx

,

yy

]

)

kernel

=

stats

.

gaussian_kde

(

values

)

Z

=

np

.

reshape

(

kernel

(

positions

)

.

T

,

X

.

shape

)

fig

=

plt

.

figure

(

)

ax

=

fig

.

add_subplot

(

111

)

ax

.

imshow

(

np

.

rot90

(

Z

)

,

cmap

=

plt

.

cm

.

Pastel2

,

extent

=

[

xmin

,

xmax

,

ymin

,

ymax

]

,

aspect

=

0.02

)

ax

.

plot

(

xx

,

yy

,

'

k.

'

,

markersize

=

2

)

ax

.

set_xlim

(

[

xmin

,

xmax

]

)

ax

.

set_ylim

(

[

ymin

,

ymax

]

)

plt

.

show

(

)
@ -1,159 +0,0 @@

print

"

Loading pandas...

"

from

pandas

import

*

print

"

Done loading pandas.

"

import

matplotlib

.

pylab

as

plt

import

numpy

as

np

from

scipy

import

stats

def

load_data

(

)

:

df

=

read_csv

(

'

data/oak_team_batting.csv

'

,

index_col

=

'

Rk

'

)

# Data Cleanup:

# -----------------------

# Let's exclude some years:

# - 2014 (incomplete season)

# - 1994 (the baseball strike)

df

=

df

[

df

[

'

Year

'

]

!=

1994

]

df

=

df

[

df

[

'

Year

'

]

!=

2014

]

# Add in data about singles

df

[

'

1B

'

]

=

df

[

'

H

'

]

-

df

[

'

2B

'

]

-

df

[

'

3B

'

]

-

df

[

'

HR

'

]

df

[

'

ABpG

'

]

=

df

[

'

AB

'

]

/

df

[

'

G

'

]

df

[

'

BBpG

'

]

=

df

[

'

BB

'

]

/

df

[

'

G

'

]

df

[

'

1BpG

'

]

=

df

[

'

1B

'

]

/

df

[

'

G

'

]

df

[

'

2BpG

'

]

=

df

[

'

2B

'

]

/

df

[

'

G

'

]

df

[

'

3BpG

'

]

=

df

[

'

3B

'

]

/

df

[

'

G

'

]

df

[

'

HRpG

'

]

=

df

[

'

HR

'

]

/

df

[

'

G

'

]

return

df

df

=

load_data

(

)

# Walks

# -----------------------

# Let's look at walks using a KDE.

bb

=

df

[

'

BB

'

]

bb_pre1933

=

df

[

'

BB

'

]

[

df

[

'

Year

'

]

<

1933

]

bb_1933_1954

=

df

[

'

BB

'

]

[

(

df

[

'

Year

'

]

>

=

1933

)

&

(

df

[

'

Year

'

]

<

1955

)

]

bb_1955_1967

=

df

[

'

BB

'

]

[

(

df

[

'

Year

'

]

>

=

1955

)

&

(

df

[

'

Year

'

]

<

1968

)

]

bb_1968_2002

=

df

[

'

BB

'

]

[

(

df

[

'

Year

'

]

>

=

1968

)

&

(

df

[

'

Year

'

]

<

2003

)

]

bb_2003_2013

=

df

[

'

BB

'

]

[

df

[

'

Year

'

]

>

=

2003

]

kernel_all

=

stats

.

gaussian_kde

(

bb

)

kernel_pre1933

=

stats

.

gaussian_kde

(

bb_pre1933

)

kernel_1933_1954

=

stats

.

gaussian_kde

(

bb_1933_1954

)

kernel_1955_1967

=

stats

.

gaussian_kde

(

bb_1955_1967

)

kernel_1968_2002

=

stats

.

gaussian_kde

(

bb_1968_2002

)

kernel_2003_2013

=

stats

.

gaussian_kde

(

bb_2003_2013

)

xx

=

np

.

linspace

(

min

(

df

[

'

BB

'

]

)

,

max

(

df

[

'

BB

'

]

)

,

500

)

fig

=

plt

.

figure

(

)

ax

=

fig

.

add_subplot

(

111

)

ax

.

plot

(

xx

,

kernel_all

(

xx

)

,

'

k--

'

,

label

=

'

All Yrs

'

)

ax

.

plot

(

xx

,

kernel_pre1933

(

xx

)

,

'

b-

'

,

label

=

'

Pre 1933

'

)

ax

.

plot

(

xx

,

kernel_1933_1954

(

xx

)

,

'

r-

'

,

label

=

'

33-54

'

)

ax

.

plot

(

xx

,

kernel_1955_1967

(

xx

)

,

'

g-

'

,

label

=

'

55-67

'

)

ax

.

plot

(

xx

,

kernel_1968_2002

(

xx

)

,

'

c-

'

,

label

=

'

68-02

'

)

ax

.

plot

(

xx

,

kernel_2003_2013

(

xx

)

,

'

k-

'

,

label

=

'

03-Present

'

)

ax

.

legend

(

loc

=

'

best

'

)

ax

.

set_xlabel

(

"

Walks

"

)

ax

.

set_ylabel

(

r

"

$P(N_

{BB}

)$

"

)

ax

.

set_title

(

"

Athletics Walks Per Game, Split Over Eras

"

)

fig

.

savefig

(

'

figs/kde_BB_split.png

'

)

plt

.

show

(

)

# Hits

# -----------------------

h

=

df

[

'

H

'

]

h_pre1933

=

df

[

'

H

'

]

[

df

[

'

Year

'

]

<

1933

]

h_1933_1954

=

df

[

'

H

'

]

[

(

df

[

'

Year

'

]

>

=

1933

)

&

(

df

[

'

Year

'

]

<

1955

)

]

h_1955_1967

=

df

[

'

H

'

]

[

(

df

[

'

Year

'

]

>

=

1955

)

&

(

df

[

'

Year

'

]

<

1968

)

]

h_1968_2002

=

df

[

'

H

'

]

[

(

df

[

'

Year

'

]

>

=

1968

)

&

(

df

[

'

Year

'

]

<

2003

)

]

h_2003_2013

=

df

[

'

H

'

]

[

df

[

'

Year

'

]

>

=

2003

]

kernel_all

=

stats

.

gaussian_kde

(

h

)

kernel_pre1933

=

stats

.

gaussian_kde

(

h_pre1933

)

kernel_1933_1954

=

stats

.

gaussian_kde

(

h_1933_1954

)

kernel_1955_1967

=

stats

.

gaussian_kde

(

h_1955_1967

)

kernel_1968_2002

=

stats

.

gaussian_kde

(

h_1968_2002

)

kernel_2003_2013

=

stats

.

gaussian_kde

(

h_2003_2013

)

xx

=

np

.

linspace

(

min

(

df

[

'

H

'

]

)

,

max

(

df

[

'

H

'

]

)

,

500

)

fig

=

plt

.

figure

(

)

ax

=

fig

.

add_subplot

(

111

)

ax

.

plot

(

xx

,

kernel_all

(

xx

)

,

'

k--

'

,

label

=

'

All Yrs

'

)

ax

.

plot

(

xx

,

kernel_pre1933

(

xx

)

,

'

b-

'

,

label

=

'

Pre 1933

'

)

ax

.

plot

(

xx

,

kernel_1933_1954

(

xx

)

,

'

r-

'

,

label

=

'

33-54

'

)

ax

.

plot

(

xx

,

kernel_1955_1967

(

xx

)

,

'

g-

'

,

label

=

'

55-67

'

)

ax

.

plot

(

xx

,

kernel_1968_2002

(

xx

)

,

'

c-

'

,

label

=

'

68-02

'

)

ax

.

plot

(

xx

,

kernel_2003_2013

(

xx

)

,

'

k-

'

,

label

=

'

03-Present

'

)

ax

.

legend

(

loc

=

'

best

'

)

ax

.

set_xlabel

(

"

Hits

"

)

ax

.

set_ylabel

(

r

"

$P(N_

{H}

)$

"

)

ax

.

set_title

(

"

Athletics Hits Per Game, Split Over Eras

"

)

fig

.

savefig

(

'

figs/kde_H_split.png

'

)

plt

.

show

(

)

# Hits, Singles, Doubles, Triples, Home Runs

# --------------------------------------------

keys

=

[

'

H

'

,

'

1B

'

,

'

2B

'

,

'

3B

'

,

'

HR

'

]

titles

=

[

'

Hits

'

,

'

Singles

'

,

'

Doubles

'

,

'

Triples

'

,

'

Home Runs

'

]

for

key

,

title

in

zip

(

keys

,

titles

)

:

dat

=

df

[

key

]

dat_pre1933

=

df

[

key

]

[

df

[

'

Year

'

]

<

1933

]

dat_1933_1954

=

df

[

key

]

[

(

df

[

'

Year

'

]

>

=

1933

)

&

(

df

[

'

Year

'

]

<

1955

)

]

dat_1955_1967

=

df

[

key

]

[

(

df

[

'

Year

'

]

>

=

1955

)

&

(

df

[

'

Year

'

]

<

1968

)

]

dat_1968_2002

=

df

[

key

]

[

(

df

[

'

Year

'

]

>

=

1968

)

&

(

df

[

'

Year

'

]

<

2003

)

]

dat_2003_2013

=

df

[

key

]

[

df

[

'

Year

'

]

>

=

2003

]

kernel_all

=

stats

.

gaussian_kde

(

dat

)

kernel_pre1933

=

stats

.

gaussian_kde

(

dat_pre1933

)

kernel_1933_1954

=

stats

.

gaussian_kde

(

dat_1933_1954

)

kernel_1955_1967

=

stats

.

gaussian_kde

(

dat_1955_1967

)

kernel_1968_2002

=

stats

.

gaussian_kde

(

dat_1968_2002

)

kernel_2003_2013

=

stats

.

gaussian_kde

(

dat_2003_2013

)

xx

=

np

.

linspace

(

min

(

df

[

key

]

)

,

max

(

df

[

key

]

)

,

500

)

fig

=

plt

.

figure

(

)

ax

=

fig

.

add_subplot

(

111

)

ax

.

plot

(

xx

,

kernel_all

(

xx

)

,

'

k--

'

,

label

=

'

All Yrs

'

)

ax

.

plot

(

xx

,

kernel_pre1933

(

xx

)

,

'

b-

'

,

label

=

'

Pre 1933

'

)

ax

.

plot

(

xx

,

kernel_1933_1954

(

xx

)

,

'

r-

'

,

label

=

'

33-54

'

)

ax

.

plot

(

xx

,

kernel_1955_1967

(

xx

)

,

'

g-

'

,

label

=

'

55-67

'

)

ax

.

plot

(

xx

,

kernel_1968_2002

(

xx

)

,

'

c-

'

,

label

=

'

68-02

'

)

ax

.

plot

(

xx

,

kernel_2003_2013

(

xx

)

,

'

k-

'

,

label

=

'

03-Present

'

)

ax

.

legend

(

loc

=

'

best

'

)

ax

.

set_xlabel

(

title

)

ax

.

set_ylabel

(

r

"

$P(N_

{

"

+

key

+

"

})$

"

)

ax

.

set_title

(

"

Athletics

"

+

title

+

"

Per Game, Split Over Eras

"

)

fig

.

savefig

(

'

figs/kde_

'

+

key

+

'

_split.png

'

)

plt

.

show

(

)
@ -1,10 +1,29 @@
# List of Scripts
This repository contains some scripts and data for sabermetrics
(analysis of baseball statistics.)
#

# Athletics AB KDE

#

Octopress Blog Posts

Constructs kernel density estimates for the at bat statistic.
I am using these scripts to write a series of Octopress blog posts.
These are listed here, along with the scripts that correspond to
each post.
Does KDE for total at bats, then splits up into different eras.
[

Kernel Density Functions and the Oakland Athletics

](

http://charlesreid1.github.io/blog/2014/08/31/kernel-density-functions-and-the-oakland-athletics/

)
* The file ```AthleticsABKDE.py``` generates KDEs for at-bats, analyzed in this first post.
[

Using Multivariate KDEs to Examine How Baseball Is Changing

](

http://charlesreid1.github.io/blog/2014/09/03/using-multivariate-kdes-to-examine-how-baseball-is-changing/

)
* The file ```AllTeams.py``` generates univariate and multivariate KDEs for multiple batting stats, for all teams
* The file ```HRVariance.py``` contains variance and correlation plots for home runs and how they change, or are correlated with other variables
# Data
I've put together some data files, contained in the ```data/``` directory.
This consists of batting statistics for individual teams, plus
a master batting stats file that contains batting statistics for all teams.
* The data are all in CSV format and come from [

Baseball-Reference.com

](

http://baseball-reference.com

)
* The file ```CombineEverybody.py``` combines data for all teams into the master batting stats file.


@ -1,119 +0,0 @@

print

"

Loading pandas...

"

from

pandas

import

*

print

"

Done loading pandas.

"

import

matplotlib

.

pylab

as

plt

import

numpy

as

np

import

Regression

as

lrg

from

scipy

import

stats

df

=

read_csv

(

'

data/redsox_team_batting.csv

'

,

index_col

=

'

Rk

'

)

################

# Data processing

# Let's exclude years with fewest at bats: 1981, 1994, 1918

#df = df[ df['Year'] != 1918 ]

#df = df[ df['Year'] != 1981 ]

df

=

df

[

df

[

'

Year

'

]

!=

1994

]

df

[

'

1B

'

]

=

df

[

'

H

'

]

-

df

[

'

2B

'

]

-

df

[

'

3B

'

]

-

df

[

'

HR

'

]

df

[

'

1B/G

'

]

=

df

[

'

1B

'

]

/

df

[

'

G

'

]

df

[

'

2B/G

'

]

=

df

[

'

2B

'

]

/

df

[

'

G

'

]

df

[

'

3B/G

'

]

=

df

[

'

3B

'

]

/

df

[

'

G

'

]

df

[

'

HR/G

'

]

=

df

[

'

HR

'

]

/

df

[

'

G

'

]

################

# Explore data

## What data do we have?

#print df.columns

################

# At bats

## How many at bats did the Athletics have?

#print df['AB'].values

## Make a histogram of that

#plt.hist(df['AB'].values)

## Same histogram, but everything after 1950

#plt.hist(df['AB'][df['Year']>1950].values)

## Same histogram, but everything after 1990

#plt.hist(df['AB'][df['Year']>1990].values)

######################

# Batting average

## What kind of batting averages did the Athletics have?

#print df['BA'].values

## Make a histogram of that

#plt.hist(df['BA'].values)

######################

# Do some eyeball norm correlation plots

## What variables correlate well with number of at bats?

#plt.plot(df['BA'].values,df['AB'].values,'ko') # none

#plt.plot(df['R/G'].values,df['AB'].values,'ko') # weak

#plt.plot(df['H'].values,df['AB'].values,'ko') # strong

#plt.plot(df['BatAge'].values,df['AB'].values,'ko') # none

## Does number of at bats translate into more runs? more wins?

#plt.plot(df['AB'].values,df['R/G'].values,'ko') # weak

#plt.plot(df['AB'].values,df['W'].values,'ko') # weak

#######################

# More Quantitative

# linear regression

xx

=

df

[

'

AB

'

]

.

values

yy

=

df

[

'

R/G

'

]

.

values

rg

=

lrg

.

OneDLinearRegression

(

xx

,

yy

)

plt

.

figure

(

)

plt

.

plot

(

xx

,

yy

,

'

ko

'

)

plt

.

plot

(

xx

,

rg

.

f

(

xx

)

)

# KDE

# http://docs.scipy.org/doc/scipy/reference/generated/scipy.stats.gaussian_kde.html

xx

=

df

[

'

BA

'

]

.

values

yy

=

df

[

'

R/G

'

]

.

values

xmin

=

xx

.

min

(

)

xmax

=

xx

.

max

(

)

ymin

=

yy

.

min

(

)

ymax

=

yy

.

max

(

)

X

,

Y

=

np

.

mgrid

[

xmin

:

xmax

:

100

j

,

ymin

:

ymax

:

100

j

]

positions

=

np

.

vstack

(

[

X

.

ravel

(

)

,

Y

.

ravel

(

)

]

)

values

=

np

.

vstack

(

[

xx

,

yy

]

)

kernel

=

stats

.

gaussian_kde

(

values

)

Z

=

np

.

reshape

(

kernel

(

positions

)

.

T

,

X

.

shape

)

fig

=

plt

.

figure

(

)

ax

=

fig

.

add_subplot

(

111

)

ax

.

imshow

(

np

.

rot90

(

Z

)

,

cmap

=

plt

.

cm

.

Pastel2

,

extent

=

[

xmin

,

xmax

,

ymin

,

ymax

]

,

aspect

=

0.02

)

ax

.

plot

(

xx

,

yy

,

'

k.

'

,

markersize

=

2

)

ax

.

set_xlim

(

[

xmin

,

xmax

]

)

ax

.

set_ylim

(

[

ymin

,

ymax

]

)

plt

.

show

(

)